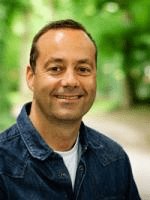 Welcome!
My name is Ramon Tissler and I welcome you to my website. Here I would like to tell you more about my professional life and my ideas around the internet, online marketing and webdesign business. These are still my business and private passions, which I discovered during my studies in the USA from 1994 to 1996.
Since then I have implemented various business ideas with the help of the www and now I only concentrate on my core competences which are web design and online marketing. Feel free to contact me for exciting projects, I am very open for new ideas!



"The web has already fascinated me
since the beginning of the Internet age."
News: I am open for new projects!
While I have many ideas that cross my mind every day, I still have free capacity at the moment and am happy to receive new orders or new project ideas that can be thrown together. Just get in touch with me.
My core competencies
WordPress Webdesign
I love WordPress as a simple, flexible CMS system with steadily growing popularity, easy to use, endless plugins to extend the functionality and great design possibilities with the new Gutenberg Block Editor.
SEO Onpage & CRO
I have been optimizing websites for 20 years for better search engine rankings. Of course, maximizing conversions by optimizing site structure, usability and website load time also plays a major role.
SEO Offpage
We do link promotion and link building for more than 300 websites. The network of website publishers we have built up privately over the years helps us to help our own and our clients' external projects achieve higher search engine positions.
My businesses
Companies in which I am/have been involved





Web projects
Partly own, partly external web projects.